Last night I released an update to my BlogML module for Orchard. This module allows you to import and export blogs from one site to another using the BlogML schema.
So What are the new features?
1. Ability to insert a URL such as http://localhost:30320/OrchardLocal/Media/filetoimport.xml and the module will then stream that file, thus allowing you to have uploaded that file to your site already. This should help to improve on the Timeout issues and size problems some people are getting.
2. Ability to import into existing blog. A blog but be in existence before hand for this to work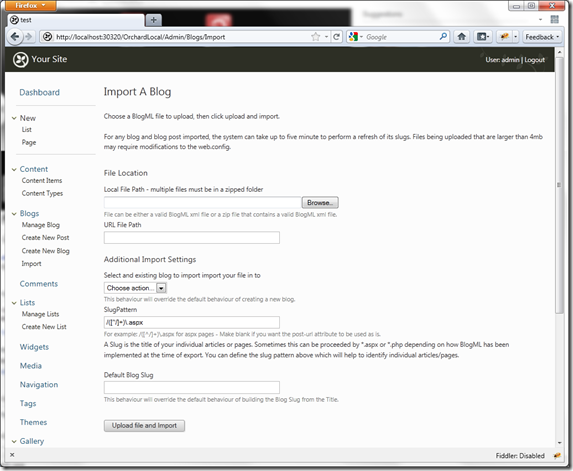 Hope that helps people who have been having problems.